Kitchen Countertop Renovation on a Budget
Jan 25
It can be a difficult process to update kitchen countertops. You must also consider the utility of the area when designing it. How will this renovation affect your use of the kitchen? Don't worry if you're on a tight budget; there are plenty of inexpensive methods to modernize your kitchen countertops! In this article, we will examine four budget-friendly ways to update your countertops.
Clean Them Thoroughly
A thorough cleaning is the first step in replacing your kitchen countertops on a budget. Using mild soap and water, you can accomplish this. If they are laminate, you can use a mild all-purpose cleaning. If they are made of stone, such as granite or marble, you should use a pH-neutral cleanser created specifically for these materials.
Just be mindful not to use something overly abrasive, since this could cause surface damage. After cleaning and drying the countertops, you may discover that a new coat of paint is all that's needed to revitalize the area.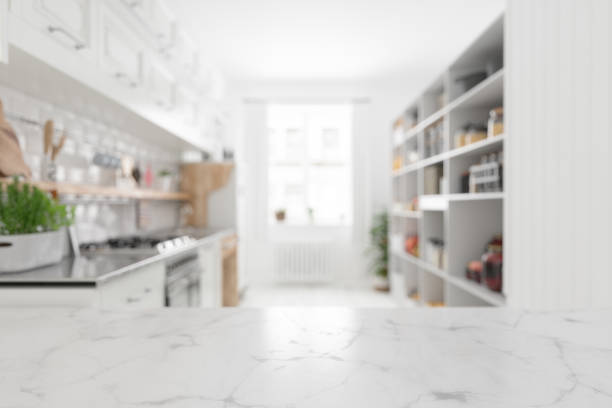 Paint Them
Simply repainting kitchen countertops is one of the quickest and simplest methods to modernize them. You have the option of selecting a solid color or a design. Painting your countertops is a cost-effective approach to give them a modern appearance.
Add a Backsplash Tile
Adding a tile backsplash is another excellent option to affordably upgrade your kitchen counters. If you're handy with tools, it's not too difficult to install tile yourself, and it's relatively inexpensive at most home improvement stores. In addition, it will bring much-needed character to the kitchen.
Use Contact Paper to Cover Them
Covering your kitchen counters with contact paper is another choice for modernizing them on a budget and if you want to get creative. There are a variety of patterns and hues available, allowing you to let your creativity run wild. In addition, if you are ever weary of the design, you can easily replace it by removing the old contact paper and applying the new one. Here's what you need to know about using contact paper to cover countertops.
Swap Them Out
Obviously, if you're not interested in painting or tiling your existing countertops, you may always replace them totally. This choice will be more expensive than the others, but it will also allow you to choose new materials and colors for the kitchen. If you decide to replace your countertops, you should conduct research to identify a reliable contractor who can install them effectively.
If your kitchen countertops are looking a bit worse for wear and you're tired of cleaning up food waste, filth, or both, this solution may be exactly what you need! They can be easily revitalized by using laminate countertops.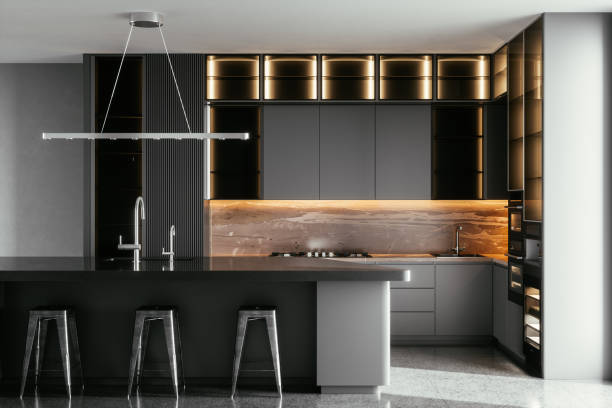 Recycle
Consider reusing old countertops from another area to liven up your kitchen if you wish to do so. If they are shorter than what we need for our design and have no stains or other damage, we can save money by reusing these instead of purchasing new ones!
In the kitchen, the eco-friendliness of recycled glass countertops is a major plus. Not only are these countertops fantastic for eco-friendly renovations, but they also have an appealing granite-like appearance and scratch-resistant work surfaces that will last many years of meals!
If green isn't your thing, choose tiles produced from 100% post-consumer waste materials, such as porcelain or bamboo wood slabs, which are available at virtually every home improvement store today.
Explore Free Installation
If you are looking for new countertops but don't want to incur the expense of buying them outright or installing them yourself, you should investigate companies that provide free installation. With one fewer task on your plate, you'll complete your lovely kitchen so much quicker!
By installing your countertops, you can save a lot of money. And if you possess the necessary skills, it is simple to begin this project! Look for seminars at local home improvement stores on how to install them yourself, or ask about - find out what others in town did to help their kitchens when they recently updated them.
Modernizing your kitchen counters should not be costly or difficult. You can give them an updated look on a budget with a little elbow grease and a little imagination. Try one (or all!) of these four simple and inexpensive methods: clean them, paint them, cover them with contact paper, or install a tile backsplash. Your kitchen will be appreciated!
Check out this blog entry from Denver Stone Plus for additional information about kitchen renovation: https://denverstoneplus.com/updating-kitchen-countertops-on-a-budget/